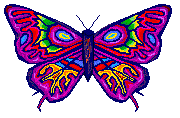 ---
Barun Kumar Pal , the Maestro of Indian Classical Guitar
The Artiste
Barun Kumar Pal was born in an enlightened family of Dhaka, Bangladesh, spent his childhood in the proximity of stalwarts of Indian Classical Music like Prof. Nikhil Banerjee and Pandit Hariprasad Chaurasia. Barun's father Mr.Bankim Kumar Pal was a senior Sitar player of Ustad Enayat Khan Gharana and so he was fortunate enough to be initiated in the Indian Classical Music by such personalities, when he was only five years of age. As a child prodigy, he had the privilege of playing solo, duet, trio and orchestras of Indian Classical Music on Guitar for All India Radio. He performed before eminent personalities like Jawaharlal Nehru, Indira Gandhi and International Leaders like Chau-en Lai. As a child Barun's fascination towards the Hawaiian Guitar led to his single-minded dedication towards this instrument.He decided to devote his heart and soul to this instrument. His efforts and earnestness to bring recognition and status as an Indian Classical Musical Instrument to Hawaiian Guitar moved the Great Musician and Guru Pandit Ravi Shankar and he took Barun under his tutelage. Since then Barun has been going through a sustained and vigorous "Sadhana" (Hard work and sincere learning) under his Guru, Pandit Ravi Shankar to achieve his goal.
His musical talent and relentless hard work has made Barun a leading Indian Classical Guitar (North Indian) artiste of International fame. He has given numerous performance all over the world. His sensitivity and stylized rendering of the nuances of Indian Classical Ragas brought accolades from all over the Globe.
His Guru, Pandit Ravi Shankar said " Barun is an outstanding Hawaiian guitar player of North Indian Classical Music. I recommend him as a top concert artist and teacher.... He has a very sweet temperament."
George Bush, President of USA wrote to Barun on 2nd July,1991.-"Best wishes for an enjoyable conference and for every further success. God bless you."
Awards and Honours came to Barun effortlessly. His interview programme and lecture demonstrations on BBC Radio, BBC TV, TV Asiad of UK, Radio France, Radio Denmark, TV of Sanfrancisco of USA, Music Academy of Basel, Switzerland, Indian Music Association, Italy and Music Academy of Milano, Italy, Cultural Centre of France (Mandapa),ATN TV channel of Canda were highly appreciated. As a senior artiste of Radio and TV, Barun performed a number of times on All India Radio, Doordarshan National programme,CPC National TV Channel concerts, Interview program("Focus")and "Ragrang" in National network Channels program in Indian TV.
Barun has a number of albums on L.P,E.P, S.P records,Audio Cassets and CDs to his credit, all of which were highly praised by discerning music critics and music lovers all over the globe.
---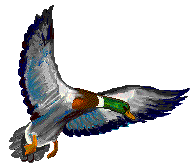 ---
The Hawaiian Guitar as an Indian Classical Musical Instrument

The Instrument

Ever since his childhood The Hawaiian Guitar has been Barun's passion and obsession. As early as in 1952 he has been playing Indian Classical Music on the Guitar at concerts and for Radio. He started making certain basic improvisations and experiments by addition of extra srings (known as Chikari) and sympathetic strings (known as Tarab). He was the distinguised and recognised pioneer in this area as no other performer had earlier experimented with the Guitar as extensively as Barun did to make this instrument amenable to the depths and tonal qualities of Indian Classical music. His efforts brought recognition to the improvisations made by Barun on the Hawaiian Guitar to make it an official Instrument for playing Indian Classical Music on Calcutta Station of All India Radio.

This instrument eventually became popular and others followed suit. His experiments with this instrument is a passionate and continuous process for Barun as a series of structural changes were made by him over three decades to enrich the instrument to enable it to overcome its limitations and to capture the expressions of Indian Classical Music.

Though the basic instrument saw major changes in structure and string arrangements as a result of his continuous experiments, Barun prefers to call this instrument as INDIAN CLASSICAL GUITAR, refraining from the temptation of giving it a personalised name.

Performance and Concerts in India

* U.S.A Embassy, Calcutta, 1971. * All India Youth Festival, Calcutta ,1968. * Tansein Sangeet Samaroha, Calcutta, 1991. * Haridas Sangeet Samaroha, Bombay, 1992. * Allauddin Smriti Samaroha, Bhopal, 1998. * Nehru Birth Cenetenary Delhi, 1991 * N.C.P.A ,Bombay 1992 * ICCR's solo concert, Calcutta 1992 * Salt Lake Cultural Association 1995, 1997 * Spirit of unity concert ,Puttaputti,1996 * Haldia Music conferance ,Haldia 1994,1995 * Ramakrishna Mission of different centres,1993,1994,1996,1997 * Arabindo Ashram ,Delhi,Calcutta ,1995,1996,1997,1998,1999 * Satsang ,Deoghar 1995.,1996,1997,1998 * Dover Lane Music Conference ,1998,1999 * University of Chandigarh,1999 * Academy of Indian Classical Music and fine arts, Chnadigar 1999 * Habitat Centre of India, New Delhi 1999 * India Art,Stugard and Salt Lake Cultural Society Concert,1998

Performance in Overseas concerts

* World of Music and Dance festival (WOMAD) , Reading, UK, 1993 * Indian Music Association of Amsterdom ,Holland, 1990 * Concert Tour over twelve location in UK organised by Asian Music Circuit ,1990 * Bharatiya Vidya Bhavan ,UK, 1990, 1993 * Bharatiya Vidya Bhavan ,USA , 1993 * Ramakrishna Mission of Paris, 1991,1992,1994,1995 * Ramakrishna Mission of UK ,1991 * Ramakrishna Mission of Los Angels,1991 * Ramakrishna Mission of Hollywood, 1991 * Indian Music Association of Denmark,1990,1991,1993,1994,1996 * Indian Music Association of Amsterdam,Holland, 1990 * Indian Music Association of Germany,Frankfurt,1994 * Performance selected and preserved for the British national Archives , British National Library, London ,1993 * Bath Festival ,Bath ,UK,1995 * Consulate General of India ,UK, 1995 * Ali Akbar Music College of USA (Summer Festival),1991,1993 * Annual bengali Festival ,Boston ,USA, 1991 * Indian Embassy and ICCR, Bangladesh ,1996 * Music Academy of Basel, Switzerland, 1996 * Indian Music Association of Italy ,Milano, 1997 * Music Academy of Milano, Italy ,1997 * Zug Barr of Switzerland, 1997 * Mallhar, Toronto Canada.1998 * Centre of World Music, San Diego , USA, 1998 * Stone Ridge Centre and Lalit Foundation, Woodstock , USA 1998 * Chhandayan, NY, USA,1998 * Hindu Temple and Bengali Asscotiation of Nashville, USA 1998 * Indo American Jazz Show ,NY,USA 1998 * Bangladesh Academy ,LA, USA 1998

Concerts organised by :

* Surdhwani,UK * MILAP,UK * Mayur Arts ,UK * Shruti, UK * Tagore Society of Huston, USA * Utah University, Salt Lake, USA * National Art Gallery of Phoenix, USA * Centre of World Music, San Diego , USA * Ravi Shankar's Centre of Music , California , USA * Indian Music Association of Washington,USA * Indian Music Association of Albuquerque, USA * Indian Music Association of San Ramon,USA * Indian Music Association of Phoenix, USA * Indian Music Association of Austin, USA

Barun Kumar Pal will be touring USA and Canada during August -October 1999 and June-September 2000. Concert Organisers,Agents,Impresarios may contact him for appointments at the following address.
---
Barun Kumar Pal
barunkumarpal@hotmail.com Palash Apartment,
15/1 B, Surah East Road
Calcutta, West Bengal 700 010
India Phone: =91 33 350 6017 and =91 33 353 2690